but here's what i REALLY look like without the 'special' lens
.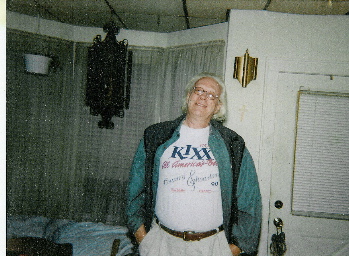 look at that gut. sheech! 1996, previous organ gig. i look happy, happy and a
little bald. whatduya gonna do?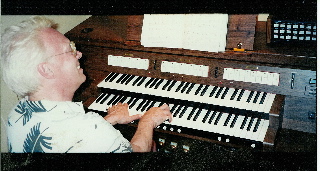 and here, i look REALLY happy. 2001. that's
because i'm getting ready to make a BIG mistake. wife # 3.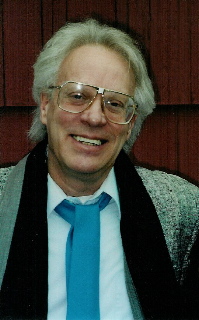 still, there are more serious errors. this
coulda been me,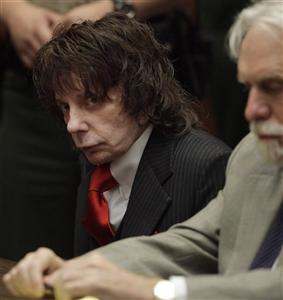 bye, bye phil. 2008, at regina's in Chicago.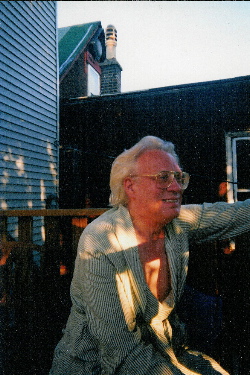 i look so-o-o thoughtful here. is it the menu?
or that little drawing i made on the tablecloth?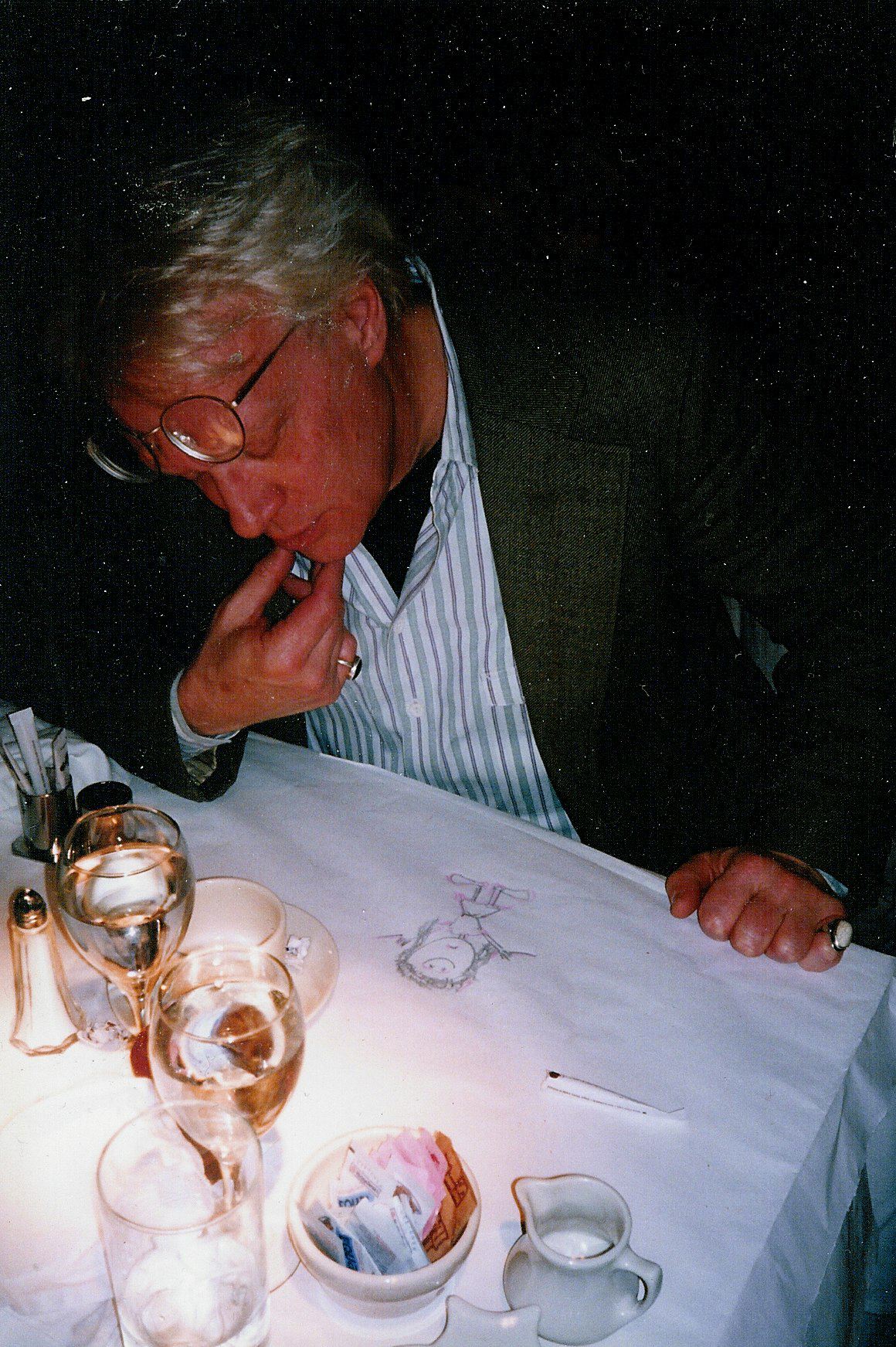 summer '95. a good year for smoking and big glasses.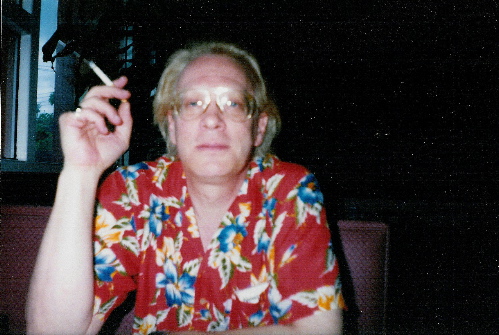 my friend's are old now too. i feel better.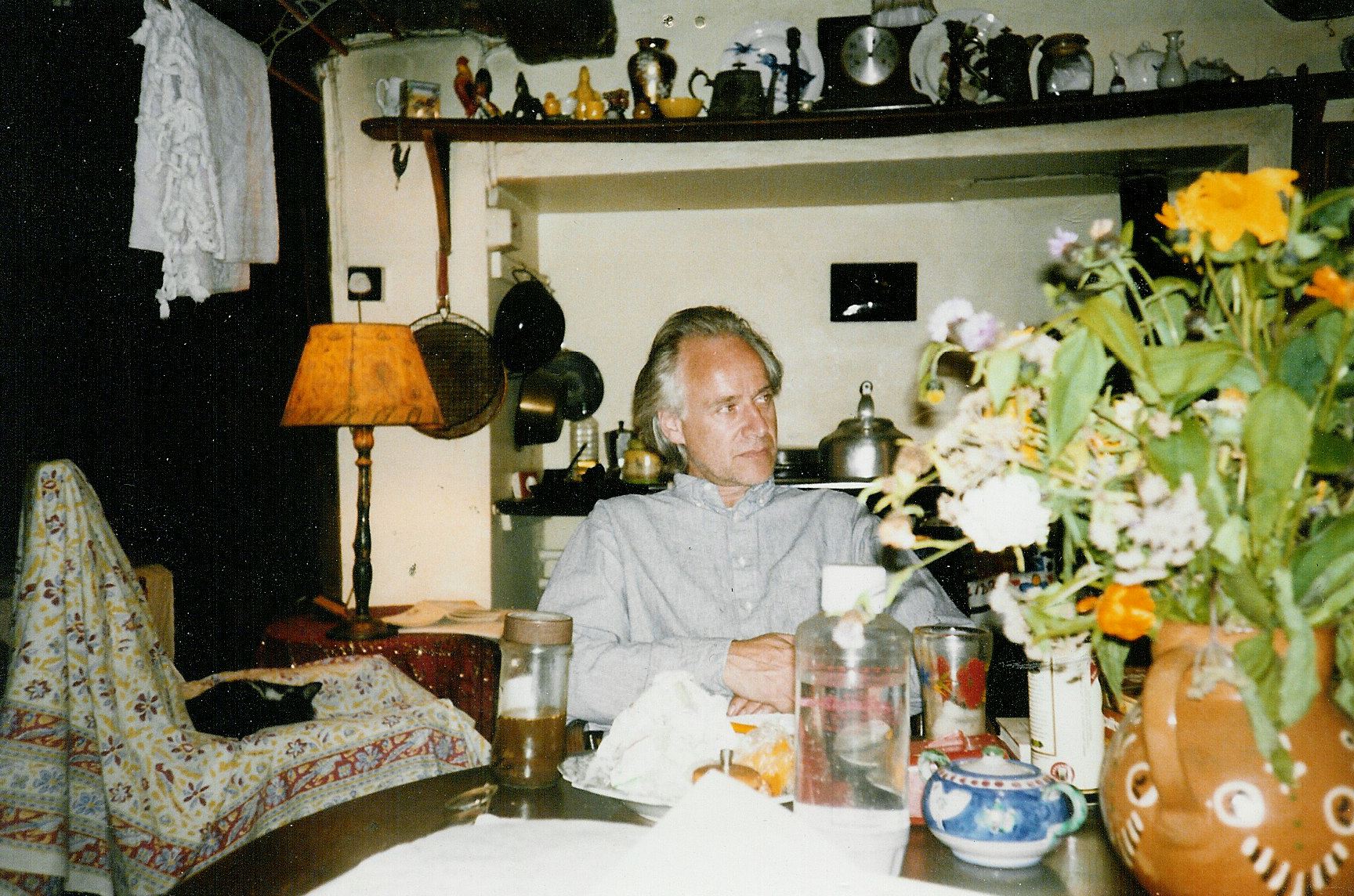 here's the sage of scotland, my pal, duncan campbell. and my highschool buddy,
evey kates jones.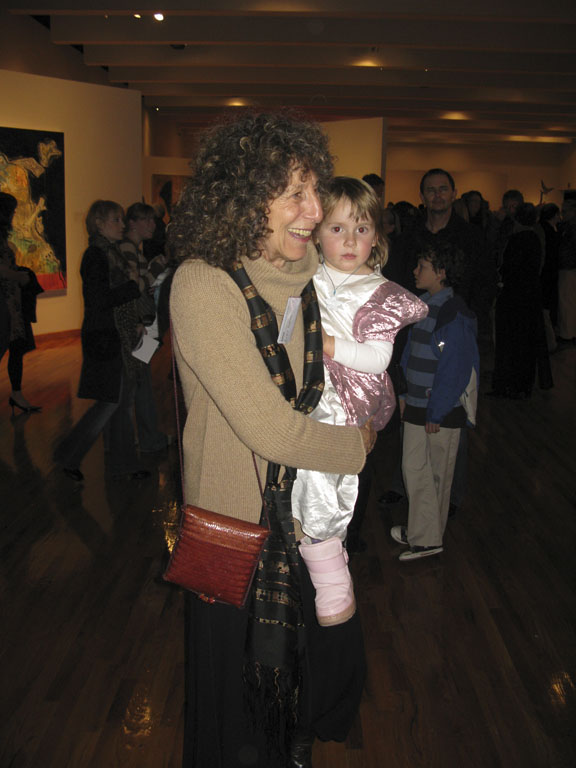 this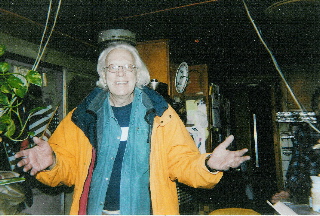 was my favorite
jacket. why couldn't i resist wearing it to paint the shed?
the good news is that since 2011, i've lost 35 pounds. the the bad news . . . i look older than ever. see!
here's my birthday cake - 2011.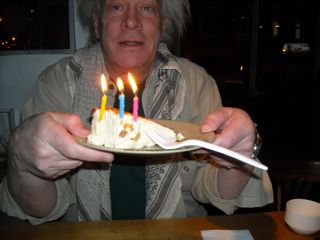 now here, i'm very happy
because i'm proud of my new 'PL' bumper sticker. this means i can drive
in Poland. wow!!
to help me feel better about how i look for my age, compare A. Richards on his CD cover, 2012. he's the the one in the middle. not that it matters. they're all geezers.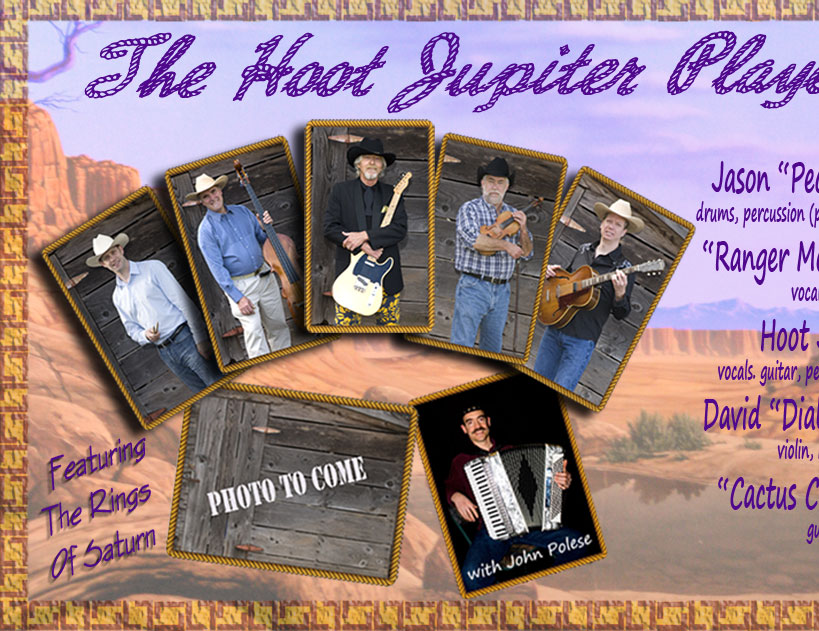 let's work back from the present. this is the beginning of my 5th attempt
at world-wide notoriety.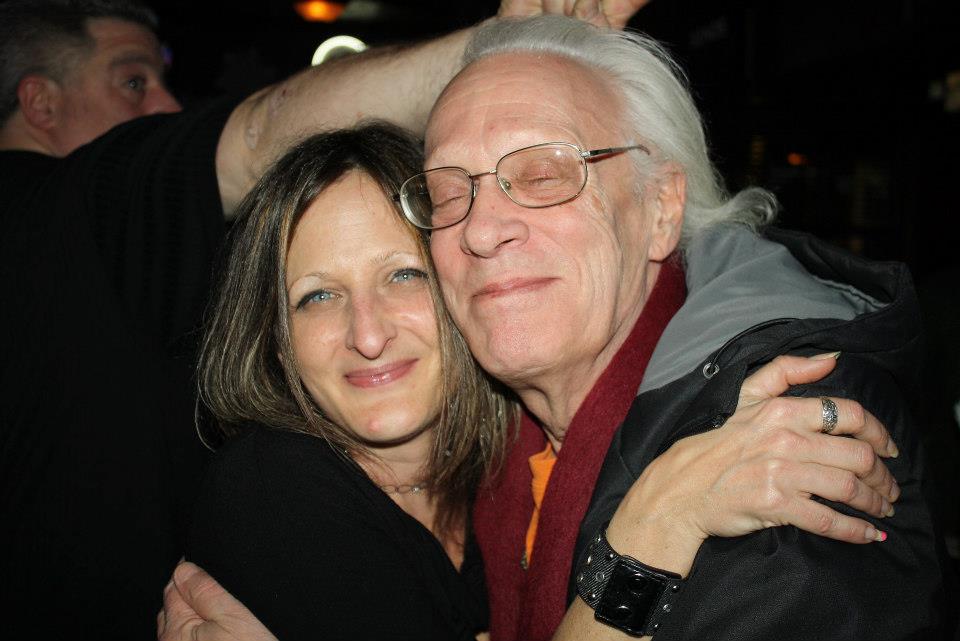 beautiful girls still love me. i'm off to a flying start.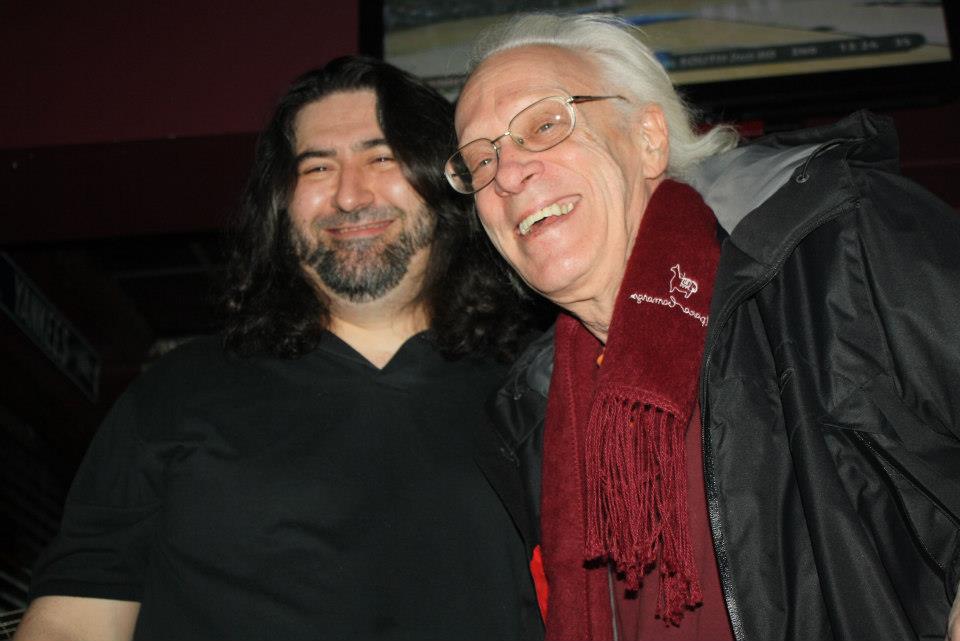 guys too!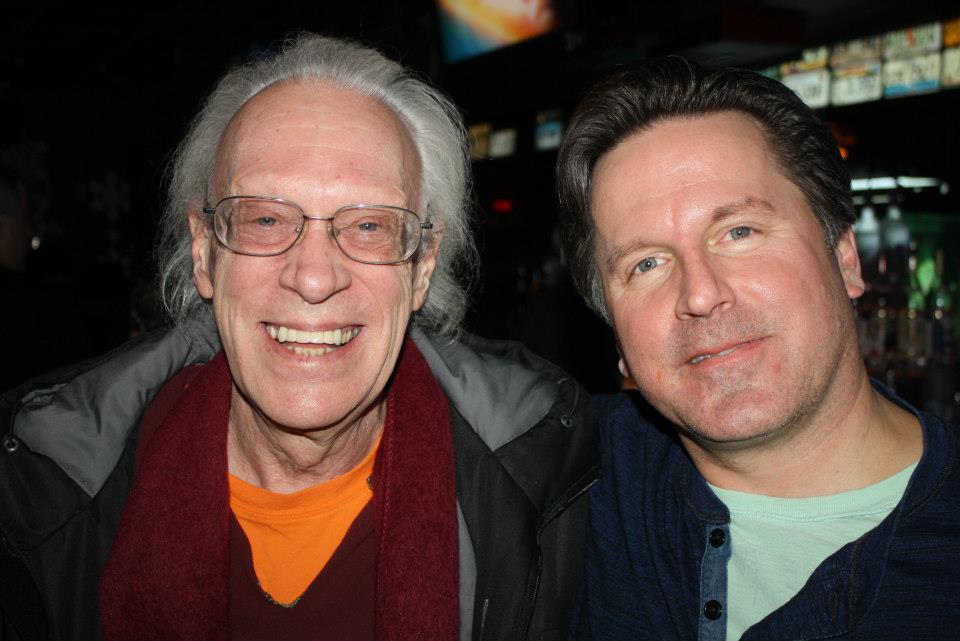 i can't go wrong this time. . . . . unless . . .
i look like this in 2027. meanwhile,

nostalgia rears it's
questionable, spectral head. a reissue. will i catch on all over again on the banks fo the Mississippi?
click
here
for page 2 of the old guy